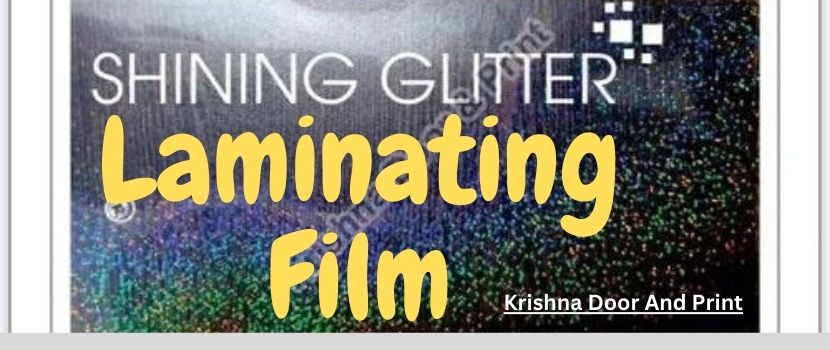 In our fast-paced and digitally driven world, it's more important than ever to preserve and protect important documents. Whether it's certificates, photographs, or important business materials, laminating film offers a reliable solution for safeguarding your valuable papers. In this article, we will explore the benefits and applications of laminating film, along with tips on selecting the right type for your specific needs.
1. Protection from Wear and Tear
One of the primary advantages of laminating film is its ability to provide an extra layer of protection to your documents. Laminating film consists of two layers of plastic film sealed together, enclosing and sealing the document within a durable casing. This offers excellent resistance to water, dirt, dust, and fingerprint smudges, ensuring that your documents remain intact and pristine even with frequent handling. Additionally, laminating film provides a barrier against UV rays, which helps prevent fading and discoloration of the enclosed materials.
2. Enhanced Durability and Longevity
By laminating your documents, you significantly increase their durability and lifespan. The laminating film acts as a shield, protecting your documents from tearing, creasing, or bending. This is especially useful for frequently used documents such as identification cards, menus, and instruction manuals. Laminated materials are more resistant to spills and accidental damage, making them ideal for environments where durability is crucial, such as classrooms, offices, and healthcare facilities.
3. Improved Appearance and Professionalism
Laminating film not only provides functional benefits but also enhances the visual appeal and professionalism of your documents. The clear, glossy finish of laminated materials gives them a polished and professional look, making a great impression on clients, colleagues, or any audience. Whether it's for business presentations, marketing materials, or educational resources, laminating film adds a touch of elegance and sophistication to your documents, elevating their perceived value.
4. Versatile Applications
Laminating film is incredibly versatile and can be used for a wide range of purposes. Some common applications of the range offered by the laminating film manufacturers include-
- Protection of Important Documents: Laminating film is frequently used to preserve and protect documents like diplomas, passports, birth certificates, and marriage licenses, ensuring they remain legible and damage-free for years to come.
- Signage and Displays: Laminated materials are a popular choice for creating signs, posters, and displays. The added durability and professional appearance make them ideal for promotional materials, retail signs, and exhibitions.
- Educational Resources: Laminating film is widely used in educational settings. Teachers often laminate flashcards, activity sheets, and teaching aids to withstand repeated handling and create durable learning resources.
- Restaurant Menus: Laminating film is an excellent option for menus, as it protects them from spills and stains, as well as providing a vibrant, easy-to-clean surface.
5. Selecting the Right Laminating Film
When choosing laminating film, there are a few considerations to keep in mind:
- Thickness: Laminating film comes in different thicknesses, typically measured in mils. Thicker films, such as 5 or 10 mil, offer increased rigidity and durability, making them suitable for heavy-duty applications. Thinner films, such as 1 or 3 mil, are more flexible and are commonly used for standard documents.
- Size: Consider the dimensions of your documents and choose a laminating film that accommodates the size accordingly. Most laminating films are available in standard sizes that fit popular document formats, such as letter, legal, or A4.
- Finish: Laminating film is available in both gloss and matte finishes. Glossy film provides a shiny, reflective surface, while matte film offers a non-glare, satin-like finish. Select the finish that best suits the aesthetic appeal you desire for your specific application.
In conclusion, laminating film manufacturer offer a valuable tool for protecting and enhancing your important documents. With its ability to provide durability, longevity, and a professional appearance, laminating film is a versatile solution for a variety of applications. By selecting the appropriate thickness, size, and finish, you can confidently preserve and present your documents with elegance and peace of mind.